School is closed Monday 1st June to all pupils in order for us to have whole school training. Parents of pupils who are due to return on 2nd, 3rd or 4th June have all now been e:mailed invitations and the new Home School Agreement. Please remember that we require the survey questions completeing before your child(ren) can begin school on the date offered.
Parents of pupils in UFS and Nursery due to start the following week will receive their invitations later this week, along with their copy of the Home School Agreement and the survey questions to complete.
Home Learning Menus have now also been uploaded to the website and e:mailed out for the forthcoming week.
Below is the link to the Government information for parents regarding schools during Coronavirus which is updated regularly:
When teachers are making their wellbeing calls this week, they will not yet be in a position to answer questions regarding this information. School is currently working through this document and the guidance for educational settings before carefully planning the next steps. We would ask for patience with this and will update parents in due course.
HOME LEARNING MENUS ARE NOW AVAILABLE FOR DOWNLOAD
We have now set up class pages where the Home Learning Menus can be accessed easily using the following link
You can also find them under the Curriculum tab and go to the Homework page. Please then scroll down to the files part at the bottom of the page to find them.
The MAT Home Learning Protocol can also be found on the Homework page and with the newsletters also.
If you think you might be eligible for FSM but have not applied, please follow the link to access the information and forms you need
This can then be completed and returned to the Free School Meals team.
All pupils attending school from 6th April will need to bring a packed lunch with them to school, this includes pupils who have previously received Universal Free School Meals.
Below is a document with FAQs regarding FSM vouchers:
The SAFEGUARDING page (Under the PARENT tab) is also updated with links to information to help keep yourselves and your children safe online during school closure.
FSM voucher information will hopefully be available next week. Keep checking for updates on this if it applies to you.
*UPDATE: FREE SCHOOL MEALS*
Please be mindful of the advice below:
We have been informed some parents have received an email stating: 'As schools will be closing, if you're entitled to free school meals, please send your bank details and we'll make sure you're supported'. This is a scam email - do not respond, and delete immediately.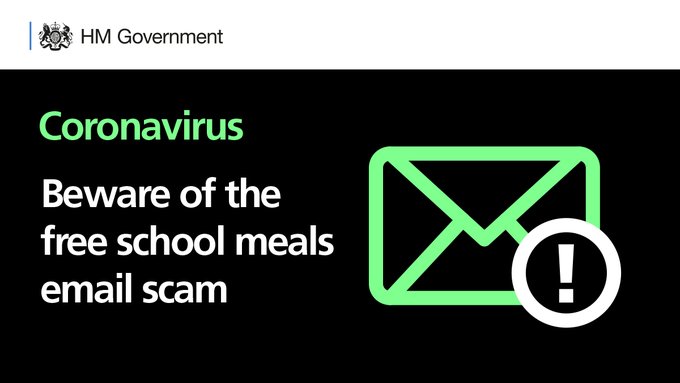 *********************************************
Currently, the main school office may not be staffed.
Please e:mail either:
pquarry@fitzwilliam.wakefield.sch.uk
or
kupson@fitzwilliam.wakefield.sch.uk
with any queries or for information.
If you are trying to phone, or waiting at the gate, please be patient and a staff member will be with you as soon as they can.
Thank you for your understanding.
*********************************************
NEW ANNOUNCEMENT 23.3.20
***********************************************************
Schools have not been instructed to close as yet but we will be ringing around parents again in the morning to check that their work is absolutely critical to the fight against Covid-19 and make sure that sending their children in to school is the absolute last resort following the further announcement tonight.
Please, if you can, STAY HOME - SAVE LIVES!
***********************************************************
IMPORTANT NEWS 22.3.20
Please can we remind everyone that the advice from Government, reiterated by the Secretary of State for Education on Saturday evening, is to keep your children at home if you are able to. This needs to be the first priority in order to keep all pupils, parents, other relatives and staff safe and reduce the demand on the NHS.
Please refer to the flow chart in order to help make the right decision in playing a part in combatting the virus. The more pupils we have in school, the higher the chance of other children and staff getting the virus. Children staying at home can prevent this and further unnecessary strain on the NHS.
*********************************************
If you are a Key Worker, please click on the link below and complete the form regarding your shifts or working patterns:
*********************************************
PLEASE KEEP CHECKING THE WEBSITE BUT ALSO OUR TWITTER PAGE FOR THE MOST UP TO DATE NEWS DURING CLOSURE.
Welcome
'Working and Growing Together'
Welcome to Fitzwilliam Primary School's website.

The aim of our school

is to

'

work and grow together'

to nurture our children to reach their potential and to become responsible, fair and active members of the modern global community. We hope that you will enjoy looking at our website and that it gives you with an insight into our school and provides the information you are looking for. Please do not hesitate to contact school on 01977 624490 if you require any additional information.

Please click here for

more information.
Fitzwilliam Primary School is proud to be part of the

Inspire Multi-Academy Trust

. Please click on the icon at the bottom of this page to find out more details about our trust.
Fitzwilliam Primary is proud to work with West Yorkshire Police and Wakefield Council as an Operation Encompass School. Please click on link for more information. https://www.operationencompass.org
Susan Harrison
Headteacher
Local Leader of Education
Requests for paper copies of any documentation published on the school website can be made to Mrs Harrison, Headteacher. There will be no charge for requested documents.
Safeguarding Officers: Susan Harrison, Paul Quarry and Tracey Morgan
Special Educational Needs Co-ordinator:
Vikki Scott, Contact 01977 624490